Congratulations to the Mays!! Carol and Dan bought a retirement home in D.R. Horton's Majestic View Estates, a 55+ community in the majestic Orting Valley. She loves it so much they recommended her brother and sister in law purchase a home too. It was very exciting to see both home being built. Now both May families can enjoy our amazing Mt Rainier from their backyards down the street from each other!!
Before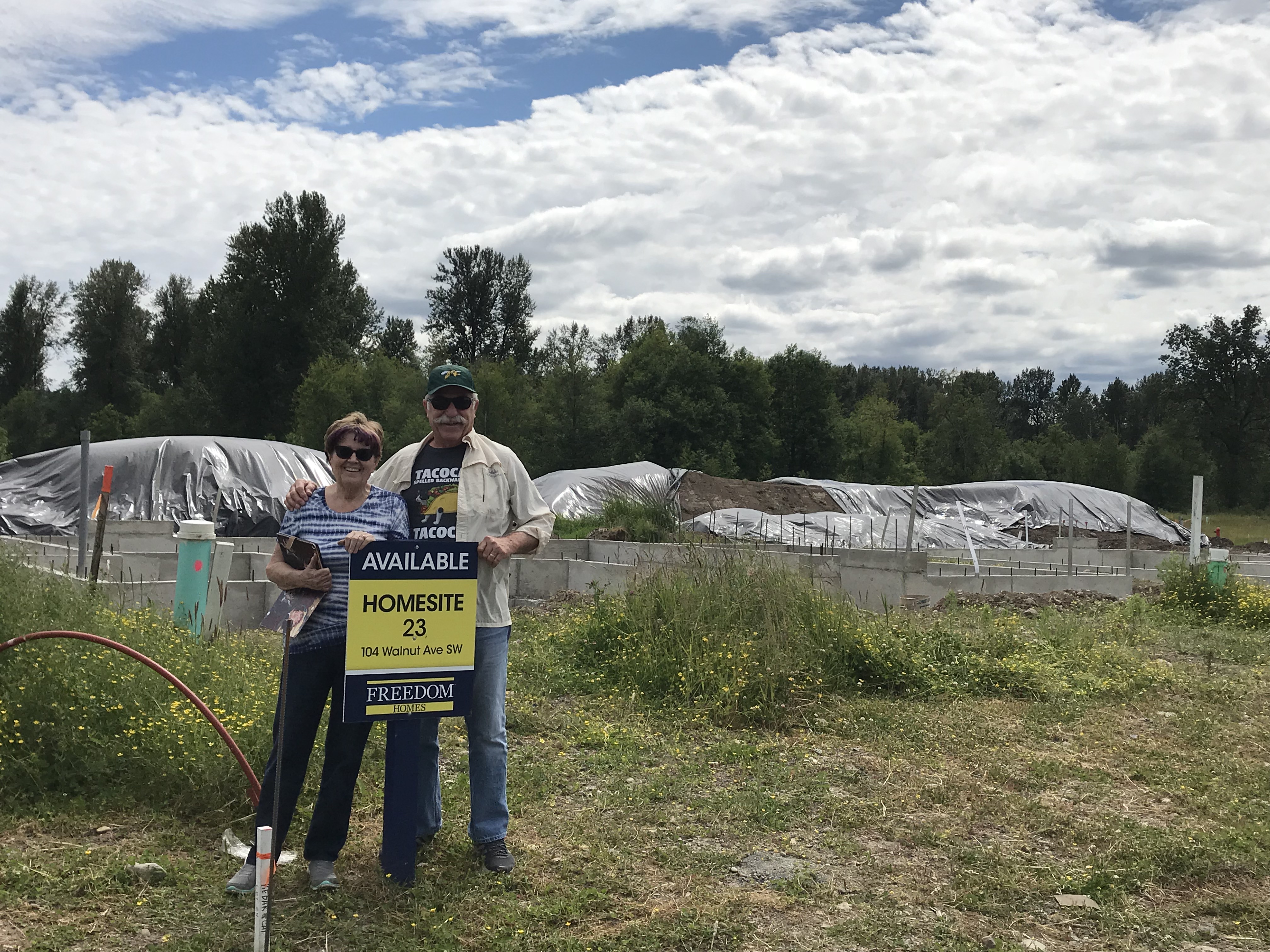 Marie wanted a "before and after" picture with her sign. When we got there we couldn't find the sign any where. Then….
We found it!
(luckily the dumpster only had a few boxes in there)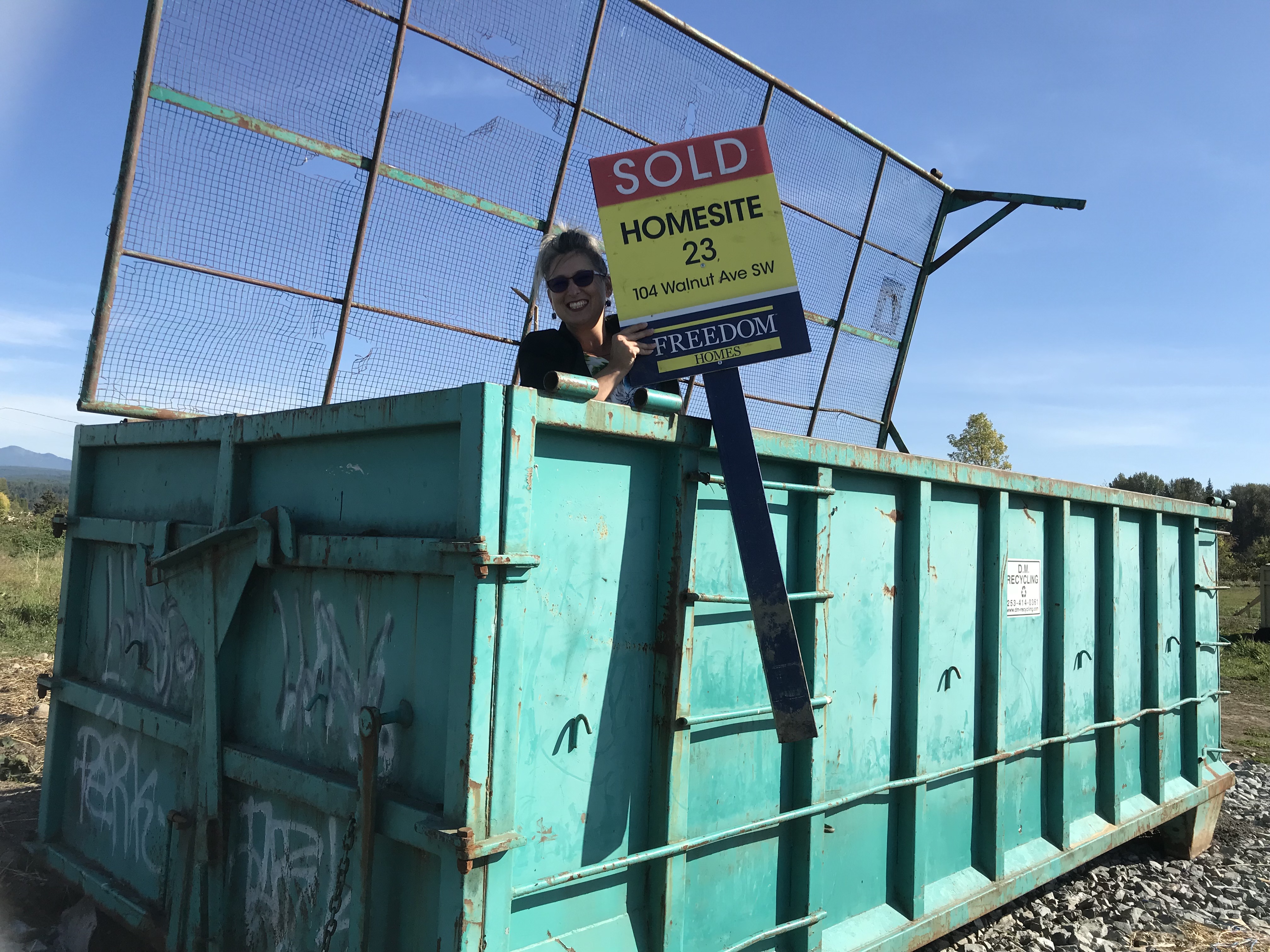 Happy Buyers!!